Ceva Animal Welfare Awards 2019
Ceva is running their third Global Animal Welfare Awards in 2019 – and Cavy Corner is a finalist!
We are proud to announce that…
Cavy Corner has been chosen as a finalist
…in the prestigious Ceva Animal Welfare Awards 2019.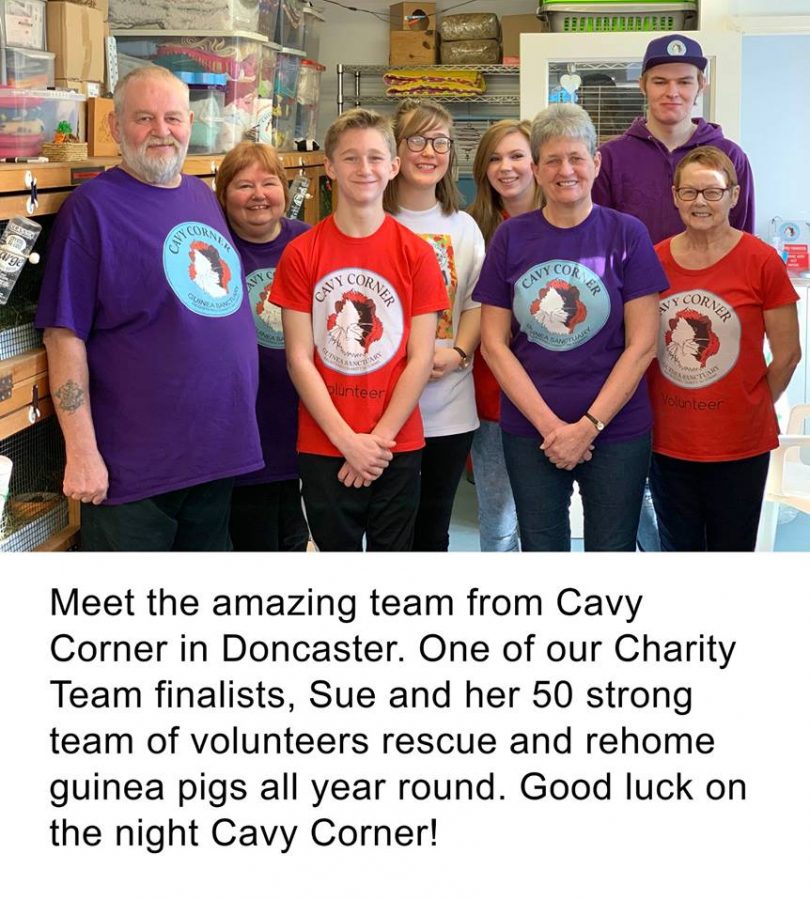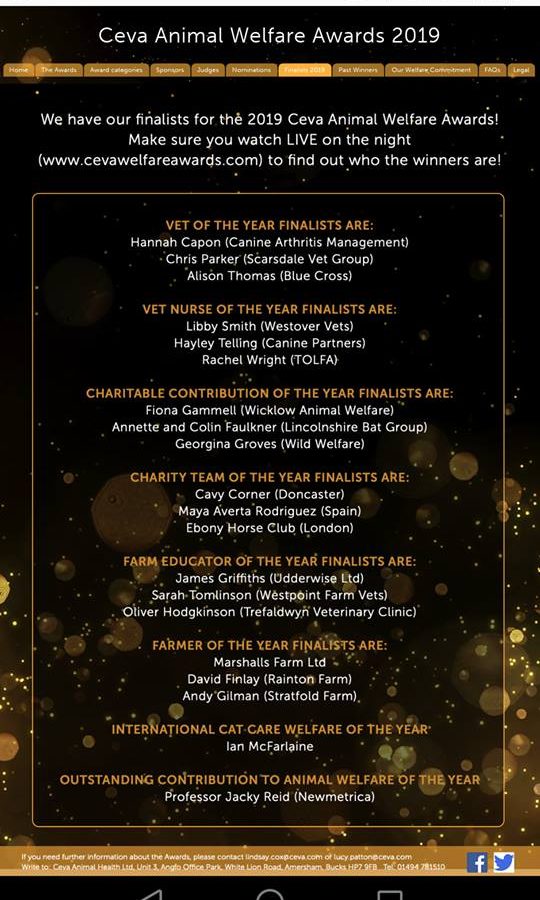 Being nominated for the…
Charity Team of the Year Award
…is an honour in itself but to be chosen from hundreds to be one of the three finalists is thrilling.  One of our volunteers, Kay, put together this video of the cage cleaning volunteers hard at work, accompanied by comments about why they love volunteering.  The video was sent in as part of the nomination, the judges recognised the amazing work of Cavy Corner and selected us a finalist!
On 26th February, volunteers Judy, Micheal and Charlotte, Lewis and Tasha plus Sue and Winston, had an exciting morning as they were joined by Lindsay and Mike from Ceva who came to film at Cavy Corner. The film will be shown at the award ceremony on 3rd April when the winners will be announced and will be live-streamed on the night.
(Apologies for the poor quality of these pictures as we took them from the CCTV as we didn't get any of the team!)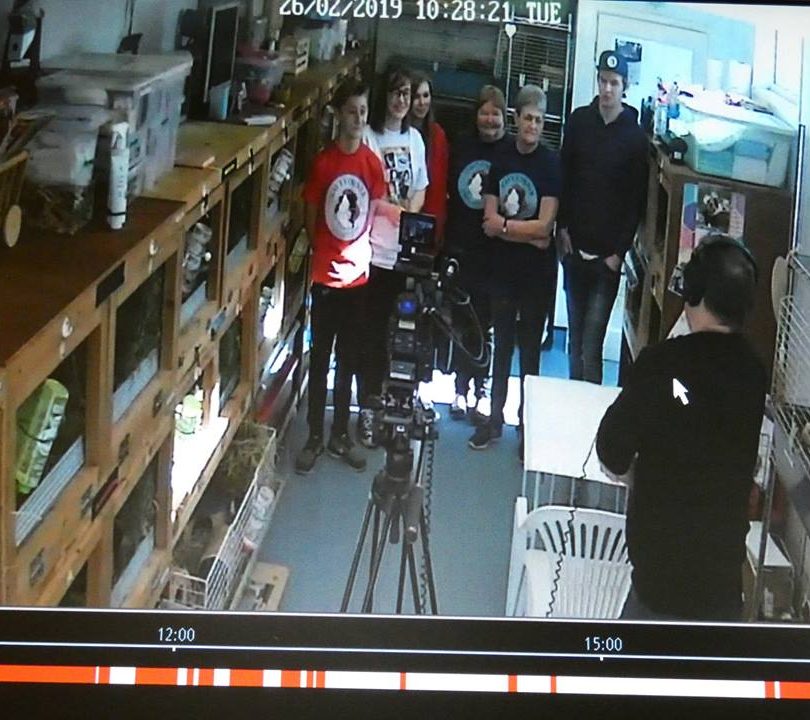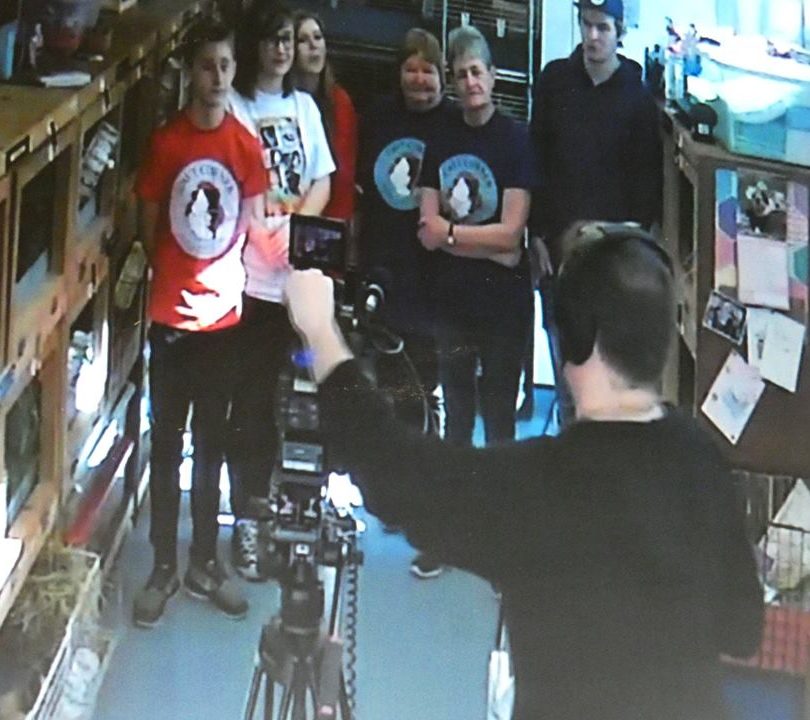 So please keep everything crossed, wish us luck and watch this space to see how we get on at the final!